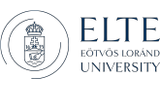 MA

Psychology Students at Risk
| | |
| --- | --- |
| Study location | Hungary, Budapest |
| Type | Master, full degree studies |
| Nominal duration | 4 semesters (120 ECTS) |
| Study language | English |
| Awards | MA |
| Course code | Arts and Humanities |
| Accreditation | MAB 2008/6/IX/4/11, MAB 2008/7/XII/2/21, MAB 2011/6/IX/28 |
Entry qualification

Bachelor diploma (or higher)

Applicants must hold a Bachelor's degree in Psychology or Psychology-related Sciences. However, full credit acknowledgement is given only for a Bachelor's degree in Psychology. In the case of a Psychology-related Sciences degree, each degree will be considered individually, and transcripts from your Bachelor's degree as well as course descriptions will be requested.

Official English translation of the undergraduate/bachelor diploma is needed, if the language of the original is not English. It can be a translation from the University as well.

If the applicant takes their final examination during the current semester and their degree certificate (diploma) is not issued before the application deadline, a certification is required, which verifies that the applicant will presumably receive a degree. In case of being accepted as a student, however, the applicant must present the diploma upon enrolment at the latest.

The entry qualification documents are accepted in the following languages: English.

Often you can get a suitable transcript from your school. If this is not the case, you will need official translations along with verified copies of the original.

You must take the original entry qualification documents along with you when you finally go to the university.
| | |
| --- | --- |
| Territory requirements | Applications are accepted from the following territories (based on citizenship): Ukraine. |
Language requirements

English


Minimum level of language proficiency (oral) (A1-C2): C1
Minimum level of language proficiency (written) (A1-C2): C1

The Applicant's language skills are assessed during an oral interview as part of the admission procedure. Although a certificate of language proficiency is not a must for the programme and thus the Faculty of Education and Psychology doesn't require an official language certificate, a B2 level of language proficiency might be required to be proved with documents for the scholarship application.

The language of instruction for the entire programme is English, so a very good command of English is required during the oral entrance exam and throughout the whole programme.
Other requirements

A motivation letter must be added to your application.

Please, specify why you want to come to Hungary, to Budapest, to our university, to our faculty, to this programme. Please, tell us how you met psychology, what makes you a successful candidate, which specialisations you intend to take, what your future plans are, what do you think, how our programme is connected to your future plans.
Please, be always specific and try to connect your own ideas and experience to what we can offer you through our programme.

Besides the motivation letter, you are required to upload a reference work. It can be a BA thesis extract, a research paper, a seminar paper, a research report, a published journal article or a book chapter, a case study, a literature review, etc. Either a new paper or an improved version of an earlier work can also be written for the current application.
The ideal length should be between 5-15 pages excluding references and the appendices. There are no special requirements concerning the format.
You should show that you are familiar with the discipline's academic genre and style (using adequate vocabulary, using statistics) and that you always support your argument with academic literature. You do not need to be original or already a professional, just show reasonable, rational and critical thinking.
Overview
The aim of the qualification is to train psychologist professionals who master the theories and methods of the science of psychology at an advanced level, who are proficient in the various fields of psychology, who possess the skills and techniques of the psychologist profession and are able to apply these to help individuals, groups or organisations develop and improve. Further aims are to present recent theoretical and practical material, to establish professional skills and commitment for the profession within the field of psychology at a level, that gives a solid foundation of knowledge; that enables the student to practice psychology as a vocation, independently at a master level, to participate in postgraduate courses and to attend further training in doctoral school. A master of psychology is characterized by expansive and integrated professional and theoretical knowledge, the creative adaptation of the methods of academic knowledge, psychological responsiveness and communicational efficacy through the utilization of personal resources along with a high degree of professional commitment.
The entrance exam consist of three parts.
The applicant is expected to talk about their motivation, earlier psychological studies, future plans besides the reference work submitted in the application.
Then, a discussion follows about an academic psychology-related article, which the applicant receives one hour prior to the interview. The article is from a field of the chosen specialisation. For example, in case of Clinical and Health Psychology Specialisation, the article will be about a research in that area. The applicant has one hour to read the article and make notes. Any additional help can be used (e.g. a dictionary). Then the examiner will start a discussion about the article and may ask the applicant to summarise it and will ask several questions:
-about its content
a-bout the methodology
-about the results and their application
-what could be improved, what would be a suitable next step in the research.
During the entrance exam emphasis is laid on the the applicant' theoretical background, critical methodological analysis, statistical procedures, knowledge of the relevant vocabulary, placing of the results within the relevant field of research.
Finally, the interview gives room for questions coming from the applicant.
Successful applicants must have a good command of English and pass the entrance exam.The entrance exam can be taken in person or via Teams (you do not need to download the app).
For details, please, contact Ms. Agapé Szkárosi at admission@ppk.elte.hu.
Specialisations:
(We cannot guarantee that each specialisation will start in September as it depends on the number of applications received.)
Developmental and Clinical Child Psychology Specialisation
Person in charge of the specialisation: Judit Balázs, PhD, professor, head of department
The educational aims of the Developmental and Clinical Child Psychology specialisation: to offer up to date theoretical and methodological knowledge in the domains of typical and atypical development in order to be able to carry out overall diagnostic work, therapy and research in institutions dealing with children.
Our students will gain competence in the following areas:
• Psychopathology
• Diagnostic Processes
• Therapeutic possibilities
• Research in Developmental Psychology and Clinical Child Psychology
Our research teams:
• Developmental Neuropsychology
• Social Minds Research Group
• Research Group of Childhood Mental Disorders
Clinical and Health Psychology Specialisation
Person in charge of the specialisation: Rigó Adrien Pigniczkiné, PhD, associate professor
The educational aims of Clinical and Health Psychology specialisation: to train experts in the applied branches of clinical and health psychology who possess an extensive knowledge of diagnostics, therapy and clinical research, who have wide-ranging skills in methodology and who are able to use their Master's level knowledge of psychology in the service of promoting and improving health.
Our students will gain competence in the following areas:
• Clinical and diagnostic work
• Supportive and motivational communication
• Planning and assessment of health promotion programmes
• The critical assessment and identification of the practical relevance of clinical research.
Our research teams and workshops:
• Health Psychology Research Group
• Research Team in Clinical Psychology and Psychotherapy
• Research Group on Addiction
• Positive Psychology Research Group
• Personality, Health and Emotion Regulation
• Our partners
• Support Centre for Giving Up Smoking- Budapest
• National Institute for Health Development
• Research Institute for Psychology, Hungarian Academy of Sciences
Cognitive Psychology Specialisation
Person in charge of the specialisation: Ildikó Király, PhD, professor, head of department
Educational aims of the Cognitive Psychology specialisation:
• to lay particular emphasis on the study of developmental and neuroscientific aspects of higher order cognitive processes – such as perception, attention, memory, numerical cognition and language – built on an intensive research project
• the high-level education of the views, methods and applications of cognitive psychology, that is the leading trend in modern experimental psychology
• to develop our students' competences in the knowledge and methods of the associated fields – primarily in neuropsychology, cognitive science, neuroscience and neurobiology.
Research practices provide the backbone of the training in the following areas:
• Cognitive Neuroscience specialisation
• Researching the behavioral correlates of perceptual and cognitive abilities
• The study of cognitive development, most specifically the development of higher order cognitive functions and social cognition
• Our methodological trainings:
• Electrophysiology Lab
• Brain imaging techniques
• Neuropsychology
• Programming
• Eye Movement Lab
• Infant Cognition Lab
• Research methods
• Behavioral experiments
• Psychophysics, Electrophysiology (EEG, ERP)
• Imaging techniques
• Eye movement tracking
Counselling and Educational Psychology Specialisation
Person in charge of the specialisation: Zsuzsa Kaló, PhD, habil. associate professor
The educational aims of the Counseling and School Psychology specialisation:
• to train professionals – working primarily in the practical areas – who are equally familiar with the socialisation issues of childhood, adolescence and adulthood, who possess the necessary skills in their theoretical preparedness as well as in their diagnostic and counseling methods used in practice to work with clients of various age groups,
• they can primarily be employed by childcare institutions (nursery and pre-school) and schools, educational advisories and other institutions doing work related to career counseling, life skills counseling and crisis counseling,
• they are familiar with the psychodynamics of individual, group and family counseling.
• Their work in psychological care can especially be useful at the various levels of prevention. Their mission is to facilitate development and change in individuals, groups and the family systems alike.
Our students will gain skills in the following areas:
• Life skills, Couple's and Family Counseling
• Career counseling
• Group counseling
• School psychology
• Educational counseling
• Crisis intervention
• Children's psycho-diagnostics
• Counseling in health psychology
Our research groups and workshops
• Pedagogical Psychology
• Research Group on Test Methodology for Differential and School Psychology
• Research Group on Teaching Profession and School Psychology
• Research Group on Qualitative Psychology
Interpersonal and Intercultural Psychology Specialisation
Programme director: Dr. Lan Anh Nguyen Luu, professor, head of IIPE
In addition to providing a theoretical basis of interculturalism, the programme lays particular emphasis on applying theories to practice in different fields of psychology. By enabling students to manage diversity in a creative way, they will be prepared to make extensive use of their knowledge gained in the course of their training, either as researchers, or psychology practitioners/practicing psychologists.
Our students will gain skills in the following areas:
- intergroup relations
- cross-cultural research
- the social psychology of minority status
- changing identities and challenges
- multicultural counselling and therapy
- training methods
Social and Organisational Psychology Specialisation
Person in charge of the specialisation: Anna Kende, PhD, habil. associate professor
The educational aims of the Social and Organisational Psychology specialisation:
- to ensure continually updated theoretical knowledge about organisations, the economy, groups, social-historical processes, the forming of public opinion and decision making
- to help our graduates acquire the necessary experience and skills to analyze socio-political-economic processes and to do work as professional organisational consultants
Our students will gain competences in the following areas:
• human resource development
• headhunting and training
• decision support
• organisational development
• advertising, marketing
• public opinion polling
• scientific research
• political consulting
• data visualization
Work and Organisational Psychology Specialisation
Person in charge of the specialisation: Anna Kádi, PhD, assistant professor
The educational aims of Work and Organisational Psychology Specialisation: Our programme is focusing on leadership and organisational development. Our aim is to provide students with current theoretical and practical knowledge based on evidence based data and research. Our student will be able to understand and analyse the attitudes, activities and decisions of managers, teams and organisations. Students are welcome to join the research programmes of the Department (e.g. psychological aspects of success in managerial and organisational effectiveness, the effect of the working environment on well-being of workers, etc) The students are prepared to become: organisational developers, executive coaches, trainees, staff development managers, and academics.
_Our students will gain competences in the following areas:
• Organisational diagnosis; Methodology of organisational diagnosis (interviews, focus groups; participant observation, document analysis, questionnaires);
• Planning, preparing and implementing organisational development projects;
• Leadership development, management training and coaching;
• Measuring and evaluating of the effectiveness of development interventions;
• Planning, preparing and implementation of assessment and development centres (AC, DC);
• Project management;
• Environmental and ergonomic analyses; diagnosis and intervention;
• Designing and conducting organisational psychology research;
• Critical, innovative, solution focused thinking.
Strength of programme
• Practice-based programme
• 20+ research groups and labs are waiting for young researchers
• Professional preparedness
• Administrative capacity to help facilitate student life
• Exchange opportunities to more than 70 partner universities
• 7 specialisations available
Programme structure
Career opportunities
The programme's purpose is to train psychologists, who are apprised of the different fields of psychology. They know the profession's methods and instruments, and are able to use them in order to get acquainted with individuals, groups or organisations, and develop them if necessary. They possess adequate knowledge to continue their studies in a doctoral programme.
Job examples
Psychologist:
at companies
at civil organizations
in hospitals
at schools