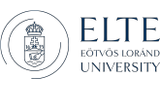 PhD

Doctoral School of Education Students at Risk
| | |
| --- | --- |
| Study location | Hungary, Budapest |
| Type | Doctoral, full degree studies |
| Nominal duration | 8 semesters (240 ECTS) |
| Study language | English |
| Awards | PhD |
| Course code | Arts and Humanities |
| Accreditation | OH-FRKP/406-3/2007; OH-FHF/883-4/2010 |
Entry qualification

Master diploma (or higher)

Applicants are expected to present the documentation of their MA/MSc diploma with at least good average in any study field.

If the applicant is taking the final examination during the current semester and their degree certificate (diploma) is not issued before the application deadline, a certification is required, which verifies that the applicant will presumably receive a degree. In case of being accepted as a student, however, the applicant must present the diploma upon enrolment at the latest.

For the Sports and Health Promotion Programme: MA/MSc in education, pedagogy, teacher training, psychology, recreation, physical education teacher programme, sports coach, sports manager, health educator, nutritionist, physiotherapist.

Official English translation of the postgraduate/master diploma, if the language of the original is not English.

The entry qualification documents are accepted in the following languages: English.

Often you can get a suitable transcript from your school. If this is not the case, you will need official translations along with verified copies of the original.

You must take the original entry qualification documents along with you when you finally go to the university.
| | |
| --- | --- |
| Territory requirements | Applications are accepted from the following territories (based on citizenship): Ukraine. |
Language requirements

English


Minimum level of language proficiency (oral) (A1-C2): C1
Minimum level of language proficiency (written) (A1-C2): C1

The Applicant's language skills are assessed during the interview as part of the admission procedure. Although a certificate of language proficiency is not a must for the programme and thus the Faculty of Education and Psychology doesn't require an official language certificate, a B2 level of language proficiency might be required to be proved with documents for the scholarship application.

The language of instruction for the entire programme is English, so a very good command of English is required during the oral entrance exam and throughout the whole programme.
Other requirements

A motivation letter must be added to your application.

Please, specify why you want to come to Hungary, to Budapest, to our university, to our faculty, to this programme. Please, tell us what makes you a successful candidate, what your future plans are, what do you think, how our programme is connected to your future plans.
Please, be always specific and try to connect your own ideas and experience to what we can offer you through our programme.

Besides the motivation letter, a reference work should be also submitted. It can be any academic paper written in English by the applicant within the field of the applicant's earlier studies (MA thesis extract, a research paper, a seminar paper, a research report, a published journal article or a book chapter, a case study, a literature review, etc.) Either a new paper or an improved version of an earlier work can also be written for the current application. The ideal length should be between 5-15 pages excluding references and the appendices. There are no special requirements concerning the format.)

A Supervisor Statement from potential future supervisor needs also be submitted. It is a document signed by a supervisor of the doctoral school in which s/he understakes the duties of being your supervisor. Click here to find supervisors.

You need to submit an elaborated research plan, approximately 3-4 page-long, including the research idea, methodology, timing, and literature.
Overview
Our programme comprises of both course-based and research-based elements. The aim of the doctoral programme is to enable students to conduct research in accordance with the common national and international standards in pedagogy. Academic research competencies of students are to be developed in order to enable them to carry out solid research, write and defend dissertations, and be prepared for working in tertiary education or research centres. Therefore, the credits students have to earn during their studies are divided in the following proportion:
33% for courses, 5% for complex examination, 45% for academic research, and 17% for teaching in tertiary education.
The entrance exam is an interview, based on the applicant's research plan. The aim of the interview is to see whether the research topic of the candidate fits the profile of the doctoral programme. The exam is approximately a 30 minute-long conversation with the head of the doctoral programme and other professors about the research plan, its feasibility, and the candidate's previous academic path (publications, results, research).The entrance exam can be taken in person or via Teams (you do not need to download the app).
For further details, please contact Ms. Agapé Szkárosi at admission@ppk.elte.hu.
The application can be submitted for the following doctoral programmes:
PROGRAMMES:
(We cannot guarantee that each doctoral programme will start in September as it depends on the number of applications received.)
Theoretical and Historical Pedagogy Doctoral Programme
The Theoretical and Historical Pedagogy Doctoral Programme is based on the research projects carried out by the Research Group of Theoretical, Historical and Comparative Pedagogy and by the Research Group of Pedagogical Cultural Anthropology. These research projects are based on a wide national and international research area above all with a qualitativ research orientation focusing on current research questions and subdisciplines (education in family outside the school, within the school, theoretical, systematical, comparative and historical aspects of children and youth education) of educational sciences.
Theoretical and practical background of scholar training is granted by a wide repertoire of research possibilities. This wide range offering of courses provide students with an opportunity to gain experience in philosophical, pedagogical, ethnographical, theoretical and historical aspects of education discipline. They can explore the peculiarities of educational institutes and pedagogical professions during their research activities. Therefore, students became familiar with the background of family and youth education and current questions of contemporary education. Students are also fostered conducting research in progressive education (reform pedagogy) and alternative types of schooling which enable them to explore their life reform and new religious movements. We also provide students with possibility to examine the actual questions and innovation possibilities relating to theoretical and historical background of critical citizenship, prison education (inmate education), dance, music and museum pedagogy.
Students' research activity is supported by a doctoral workshop focusing on a) discussing students' resreach findings b) offering regular block seminars held by internationally well-known professors (between 2012–2017 scholarships of ERASMUS, NSRF, DAAD and TEMPUS provided the financial background of visitation of numerous lecturers from Austria, Belgium, Czech Republic, Finland, Germany, Great Britain, Italy, Schwitzerland, Slovenia), c), translating and publishing foreign literature and publishing students own research products d) organising conferences and international doctoral colloquiums e) participating in works of research groups and their publications activities.
Adult Learning and Education Programme
The programme welcomes research projects focusing on adult learning, education and knowledge production including formal, non-formal and informal learning. Since adult learning is mostly connected to workplace learning / work based learning, high emphasis is put on job-related professional learning and development activities, as well as continuous vocational training in non-formal and informal learning spheres and particularly on the knowledge produced within these types of innovative learning environments and process.
European Doctorate in Teacher Education Programme (EDiTE)
European Doctorate in Teacher Education (EDiTE) is focusing on the professional learning and work of teachers. The programme aims at meeting the growing demand to understand better the inter- and supranational trends related with teacher education, teacher professional development, teacher professional knowledge and teaching practice. It introduces international and comparative aspects and methods of educational research, familiarising doctoral students with both quantitative and qualitative approaches. Students of the programme will be developing competences of teacher education programme design and will understand the context and main trends of teacher education and teacher professional development systems in Europe at the level of policy discourse and of country practices. The programme is linked with "The Learning Teacher" research programme of the Faculty of Education and Psychology, emphasizing the changing role of teachers, and increasing teacher professionalism. A major goal of the programme is to support the conceptualisation and implementation of the students' individual doctoral research project within this broader research programme and enrich their familiarity with the relevant international research literature. This programme, being part of an international doctoral programme supported by the European Commission and supervised by a consortium of five European universities, may lead to a joint European degree.
Special Education Programme
The Ph.D. programme in Special Education is an interdisciplinary programme that brings together scholars from education of children and adults with special needs, rehabilitation sciences, and disability studies. The mission of the Ph.D. programme is to provide leadership personnel in academic, research and clinical settings concerned with the scientific study of human development and everyday life of individuals with special needs. Current research projects focus on inclusive education of children with disabilities, assessment and intervention of individuals with learning disabilities, language impairment, autism, empowerment and equal rights for people with disabilities, neurorehabilitation, among others. While it is our goal to provide students with individualized programmes to meet their academic and career objectives, we also believe that all students need a basic understanding across fields of specialization.
Early Childhood Education Programme
The aim of this PhD programme is to provide overview of the most recent scientific knowledge
on development and education in early childhood. Another important goal is to provide
necessary methodological knowledge about current trends, approaches, methods, practical
issues to study cognitive, social and emotional skills, abilities of children between 0-12 years.
The doctoral programme prepares both scholars capable of innovative interdisciplinary research
in early childhood development and education and leaders in child-related social practice and
policy.
In the PhD programme students work closely with their supervisors and other members of the
faculty. Coursework includes: cognitive development and education in early childhood; social,
emotional development and education in early childhood; creativity and giftedness in early
childhood; play and its importance in early childhood; assessment and evaluation in early
childhood; childhood and media.
Sports and Health Promotion Programme
The programme focuses on the life-style and on mental-physical activity which are key factors in saving and promoting health. Students will become acquainted with the holistic concept of health, the basic elements of healthy lifestyle, especially focusing on physical exercise, relaxation, smoking cessation and alcohol consumption. Major models of health behaviour will be discussed regarding both life-style change and long-term maintenance of the desired lifestyle.
Physical activity is also a major factor in mental health thus this relationship will be explored in the programme. The students will also get acquainted with those exercise physiological and sport psychological methods by which they become able to characterize the psycho-physiological fitness in its complexity and which help them to determine the optimal load. The programme also deals with representations of the body, which provide the basis for the self and are closely connected to characteristics important in education like self-esteem, perceived competence and well-being.
Learning, Instruction and Subject Pedagogies Programme
The programme focuses on the research of learning
and teaching, actors, processes, social environment and the operation of practice, their
connection, and the factors that influence their effectiveness.
It encourages researches on how learning support practices, an educational institution, a
training programme, an educational system work, what, why, and how participants learn, and
last but not least, what kind of connection can be discovered between these and the
individual, the social and societal characteristics, processes.
The aim of the module is to enable students to use basic features, principles, and conceptual
structures of pedagogical research, learning research, educational theory paradigms
prevailing in today's educational research in their own research. Besides that prepare them to
validate the specific aspects of teaching, equity, and subject pedagogies.
Moreover, the aim of the module is to enable students to place the questions above in the
system of educational science, to be able to use the theoretical knowledge as a starting point,
and thus is to carry on successful research in topics related to their own educational science
and disciplinary area.
The module includes eight courses: Learning and Education Research (Subject administrator:
Orsolya Kálmán), Social Chances and the School (Subject administrator: Anikó Fehérvári),
Organizational Culture, Learning, Socialization (Subject administrator: Erika Kopp), Education
Research – Pedagogical Innovation (Subject administrator: Sándor Lénárd), Teacher and
Teacher Training Research (Subject administrator: Nóra Rapos), Problem-Based Learning in a
Digital Environment (Subject administrator: Péter Tóth), Reflective Thinking (Subject
administrator: Judit Szivák), Adaptivity in the School (Subject administrator: Nóra Rapos).
During the doctoral training, students get acquainted with the theoretical paradigms, models,
moreover, receive support in connection with their research (workshops) and the
collaboration with the research group.
The Learning, Instruction and Subject Pedagogies Programme, in this sense, represents the
harmony between the acquisition of knowledge and knowledge sharing.
Strength of the programme:
The supervisors at the doctoral school support their students' research work and introduce them into the field of professional and academic public life relying on the research findings, qualifications as researchers and teachers in their academic field, and participation in various international research projects.
The Institute of Health Promotion and Sport Sciences is a well-organized educational and research community of highly qualified teachers in physical education, sport sciences, psychology, medical biology and sports-economy. A well-equipped sport-psycho-physiological laboratory is also at the disposal of researchers. Publication activity is one of the most outstanding in the Faculty and results are regularly presented at national and international scientific conferences and congresses. Books on the placebo effect, on the psycho-visceral relationships as well as on the electromagnetic sensitivity and modern health worries represent unmatched scientific knowledge.
One of the major strength of the Institute is the combination and integration of different disciplines which generate interesting and attractive projects and outstanding research. Another important feature is the warm and friendly interpersonal spirit which includes a large number of interested, active and dedicated PhD and MA/MSc students.
Leading professor of the programme:
Name: Dr. Aniko Zsolnai, dean, professor
Programme structure
Career opportunities
*Job examples: *
Academic staff
Researcher
Reflective jobs, such as programme associate, programme manager, social service administrator, research coordinator