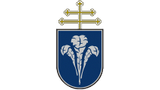 MA

Info-Bionics Engineering
| | |
| --- | --- |
| Study location | Hungary, Budapest |
| Type | Master, full degree studies |
| Nominal duration | 4 semesters (120 ECTS) |
| Study language | English |
| Awards | MA |
| Course code | Engineering Science |
Entry qualification

Bachelor diploma (or higher)

ENTRY REQUIREMENTS

- Bachelor's degree in Electrical Engineering, Engineering Informatics, Chemical Engineering, Biology, Chemistry, Pharmacy, Molecular Bionics, Biomedicine etc. The diploma rate must be over 75%.
- One of the following English language certificates: IELTS with total score of 6.0 / TOEFL with score of 90. Exemption: Bachelor degree obtained in a full English language program, or English as a mother tongue.

SUBJECTS OF THE ENTRANCE EXAM

- Chemistry
- Biology
- Physics and Electronics
- Computer Science

Detailed admission requirements

ENTRANCE EXAM PROCEDURE

1. After an evaluation of preliminary studies, applicants with appropriate qualifications take a written online test covering topics in various topics of the subjects of the entrance exam (see above).

2. Applicants obtaining the best results in the online test will be invited to attend an online personal interview, conducted via Skype / MS Teams.
During the online interview, details of the applicants' BSc diploma thesis, as well as their general professional commitment, language proficiency and communication skills are examined.

3. The Evaluation Committee sets the final score and admission result based upon the quality of the application material, the online test and the personal interview.

The entry qualification documents are accepted in the following languages: English / Hungarian.

Often you can get a suitable transcript from your school. If this is not the case, you will need official translations along with verified copies of the original.

Exemption: Bachelor degree obtained in a full English language program.

You must take the original entry qualification documents along with you when you finally go to the university.

Original BSc certificate (with its notarized English translation if it is not in English)
| | |
| --- | --- |
| Territory requirements | Applications are accepted from the following territories (based on citizenship): Albania, Algeria, Angola, Argentina, Azerbaijan, Bangladesh, Belarus, Belize, Bolivia, Bosnia and Herzegovina, Brazil, Burundi, Cambodia, Cape Verde, Chile, China, Colombia, Congo - Kinshasa, Costa Rica, Cuba, Ecuador, Egypt, El Salvador, Ethiopia, Georgia, Ghana, India, Indonesia, Iran, Iraq, Japan, Jordan, Kazakhstan, Kenya, Kosovo, Kuwait, Kyrgyzstan, Laos, Lebanon, Liberia, Malaysia, Maldives, Marshall Islands, Mexico, Moldova, Mongolia, Montenegro, Morocco, Myanmar (Burma), Namibia, Nigeria, North Macedonia, Oman, Pakistan, Panama, Peru, Philippines, Russia, Rwanda, Saint Lucia, Serbia, Sierra Leone, Singapore, South Africa, South Korea, Sri Lanka, State of Palestine, Syria, São Tomé and Príncipe, Taiwan, Tajikistan, Tanzania, Thailand, Tunisia, Turkey, Turkmenistan, Uganda, Ukraine, United Arab Emirates, Uruguay, Uzbekistan, Venezuela, Vietnam, Yemen. |
Language requirements

English
Accepted proof of proficiency: FCE or CAE, IELTS 6+ or TOEFL 79+

In order to successfully participate in the programme, applicants must be proficient in English. (It is not necessary to have passed the English test at the time of the application; the results can be submitted later.)

Proof of English proficiency:
a) English as a mother tongue
b) Bachelor degree obtained in a full English language BSc program
c) Language proficiency exam. We accept all major language exam types. Minimum scores: FCE or CAE, IELTS 6+ or TOEFL 79+ etc.
Other requirements

A motivation letter must be added to your application.

Please specify the following in the motivation letter:

- Why have you chosen Pázmány Péter Catholic University and this study programme, what makes it interesting and special for you?
- What are your specific fields of interest that make you apply for this study program? What exactly would you like to study, and what career path do you envision for yourself? (If you have already chosen a specialization, please describe.)
- In what way have your previous studies and experiences prepared you for this study program?
- Is any of the research areas of the Faculty of special interest to you? If so, which one(s)? (Introduction to our research groups)
- What do you expect from your studies in Hungary on a personal and a professional level?

Specific requirements for Non-EU applicants:


Non-EEA citizens need to obtain a Residence Permit for the Purpose of Studies.

Students coming from a visa waiver country are recommended to apply for the Residence Permit for the Purpose of Studies before arriving to Hungary (however the application can be done after entering Hungary as well).

Students coming from a country that is under visa obligations need to apply for the Residence Permit for the Purpose of Studies and a residence permit visa (D-visa) in a permanent residence application before coming to Hungary. The residence permit visa (D-visa) allows you to enter to Hungary (only once!) and to stay in Hungary for 30 days. Within 30 days from the date of issue of the study visa you have to register personally at the National Directorate-General for Aliens Policing (Országos Idegenrendészeti Főigazgatóság ) where the visa will be changed for residence permit for the purpose of studies.
Overview
OVERVIEW
VIRTUAL OPEN DAY!
Our Virtual Open Day is organised for all who are interested in our study programs.
DATES:
● Wed 07 December 2022, 3.00 pm CET
● Thu 05 January 2023, 3.00 pm CET
REGISTRATION for the Virtual Open Day
Please visit the Faculty webpage for further details: itk.ppke.hu/en. For further info about the Virtual Open Day, contact us at international.office@itk.ppke.hu
See you soon!
PROGRAM DESCRIPTION
Many of the innovative new products today come from the interdisciplinary field of info-bionics combining computer science, electrical engineering and biotechnology (e.g.: sequencing tools, BCI, implants, sensory robotics).
Our Info-bionics Engineering Master's Program aims to develop core competencies through subjects in modeling, neural sciences, electrophysiology, electronics and computer science.
The deep understanding of biological processes and measurements (e.g.: neural signals, communications, cell-cell interactions, data processing of living organisms) help us develop engineering solutions, instruments, devices, computational algorithms and models to augment or supplement a biological system. These also help in the measurement, control and operation of vital processes affecting living organisms and the quality of human life.
Application and research examples: prostheses, rehabilitation, bionic eyeglass, brain computer interfaces, neural electrodes, limb actuation, wheelchair navigation or minimally invasive surgery tools, multimodal medical imaging, bioinformatics, intelligent or sensory-actuating robotics, nanosensors.
We welcome students to join us if they have previous training in molecular biology, electrical engineering, image processing or neuroscience.
PREPARATORY SEMESTER
International students attend a Preparatory Semester before starting the actual Masters program.The Preparatory Semester is organized in the fall semester. Thus, the actual commencement of the Master's programs is February. The goal of the preparatory semester is to level students for their Master's program in Budapest, helping to ensure that they can complete their studies successfully. The preparatory semester helps students to recap, develop and upgrade the Bachelor-level skills needed to succeed in their Master's program.
Students may start the four-semester Master's program upon successful completion of the Preparatory Semester.
SPECIALIZATION
The following specializations are built into the Curriculum of the Study Programme:
● Bionic interfaces
● Bio-nano Sensors and Imaging Devices
● Systems Biology
CONTACT
International Relations Office: international.office@itk.ppke.hu
Link to Info-Bionics Masters program
Programme structure
PREPARATORY SEMESTER
The actual Masters Program is preceded by a compulsory preparatory semester in the Fall term. The preparatory semester consists of four three-week-long modules, each module comprising three or four subjects. The courses follow an intensive schedule, and each are concluded by a compulsory exam.
The Curriculum of the compulsory preparatory semester (Fall semester) for the Master's program in Info-Bionics comprises the following subjects: Academic English; Algebra; Bioinformatics; Calculus; Chemistry and Biology; Computer Architectures; Hungarian language; Molecular Biology and Genetics; Neuroscience and Electrophysiology; Probability and Statistics; Programming 1-2; Signal Processing
The actual Masters program (4 semesters) starts in the spring term, upon successful completion of all subjects of the Preparatory semester.
MASTERS PROGRAM
The interdisciplinary field of info-bionics combines the fields of computer science, electronics and biotechnology. Our master's program aims to develop complex modeling competencies as well as the operation and design of tools for our students. A deep understanding of biological processes and measurements strengthens the development of engineering solutions, tools, computational algorithms, and models used in biological systems.
The Curriculum of the Info-Bionics MSc study program (120 credits) includes the following modules:
● Fundamentals in Natural Sciences and Mathematics (total required: 15-25 credits)
● Economics and Humanities (total required: 5-15 credits)
● Skills in Neural Sciences and Electrophysiology (total required: 11-22 credits)
● Skills in Electronics and Computer Sciences (total required: 11-30 credits)
● Specialization (total required: 30-50 credits)
● Project Work and Thesis Work (total required: 42 credits)
● Other elective subjects (maximum 6 credits)
SPECIALIZATION
The specializations developed in the program prepare our students for the following areas of research and development and innovation activities:
● Bionic Interfaces
prostheses, rehabilitation applications, bionic eyeglasses, brain computer interfaces, upper and lower limb actuation, wheelchair navigation, intelligent or sensory robotics, non-invasive or minimally invasive surgical devices
● Bio-nano Sensors and Imaging Devices
application of neural electrodes and imaging systems, nanosensors, multimodal medical imaging, molecular optical imaging, medical image processing and signal processing, machine learning, and artificial intelligence
● Systems Biology
bioinformatics, protein structure, system-level modeling of biological networks and systems, e.g., neuronal networks, cell to cell interactions, intracellular molecular interactions, protein interactions, regulation of gene expression, viral disease dynamics
Students are required to choose one of the specializations upon enrolment to the Masters program.
DETAILED CURRICULUM
Detailed CURRICULUM of the Info-Bionics Engineering Program