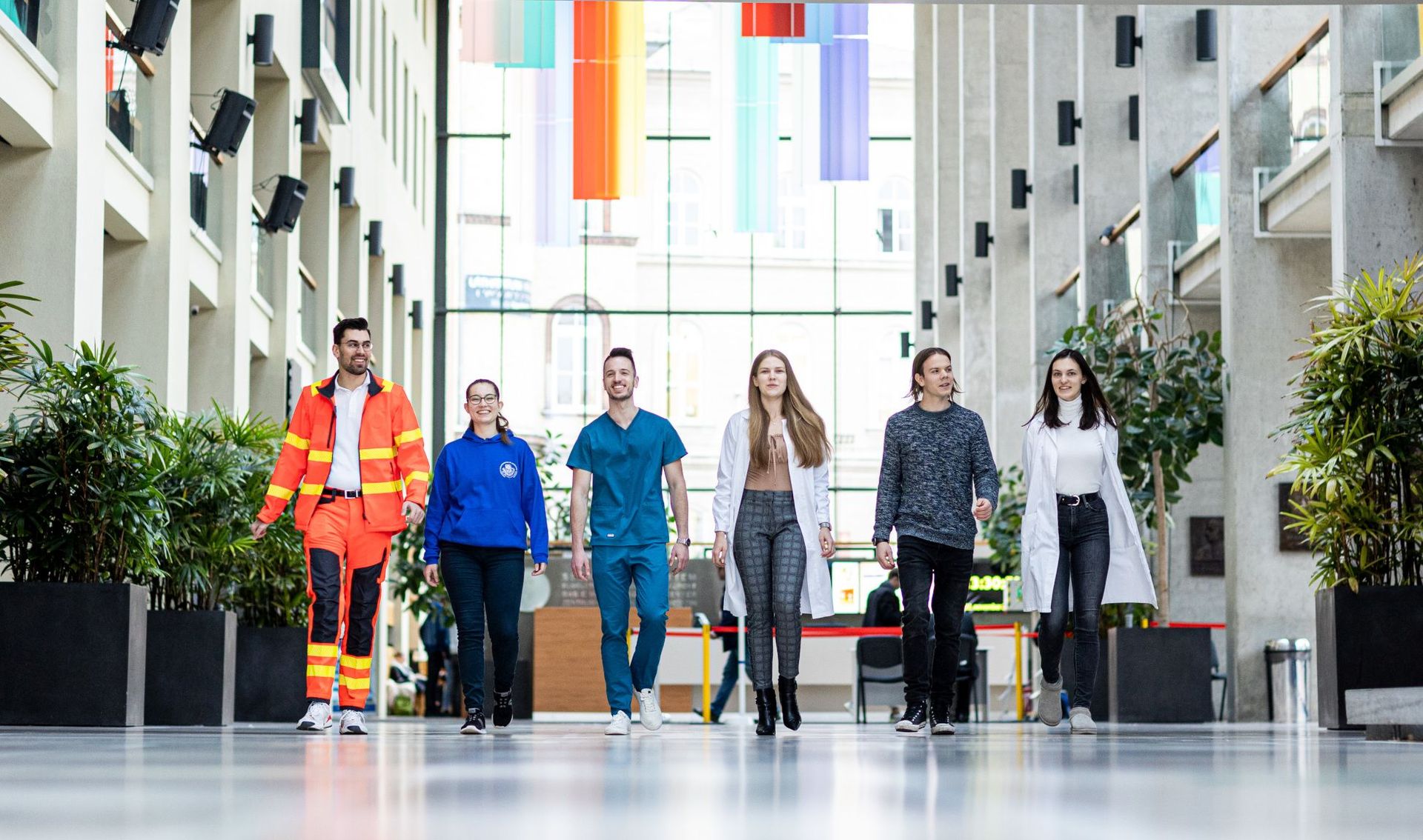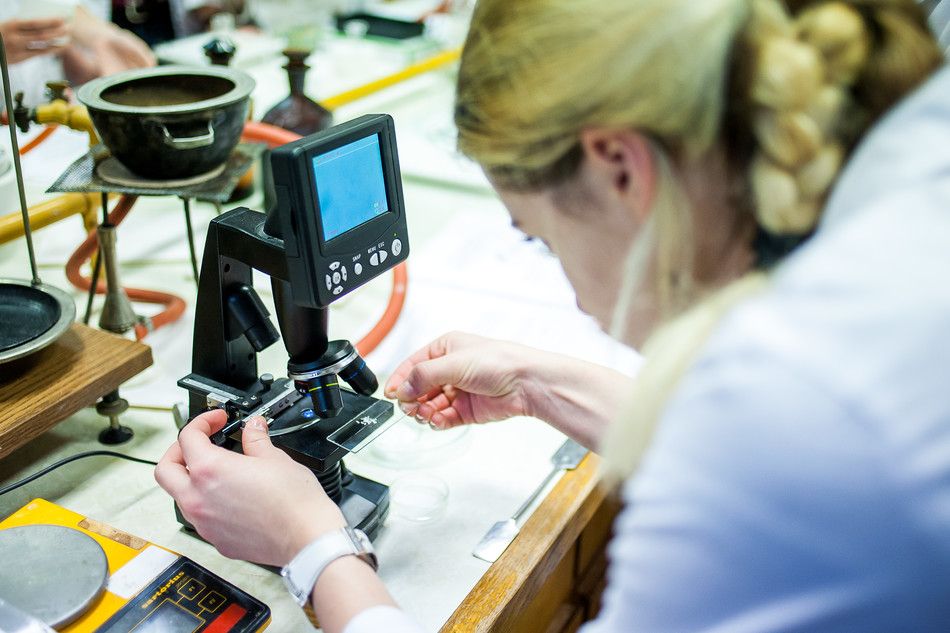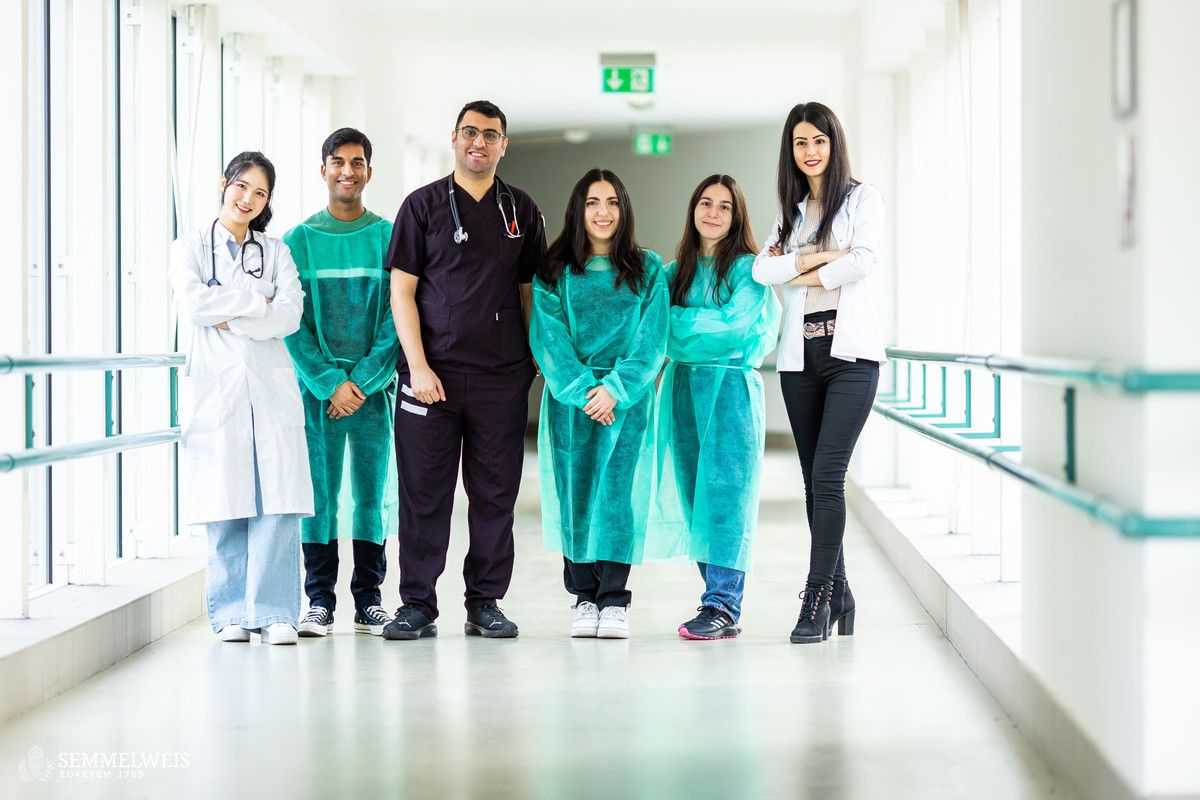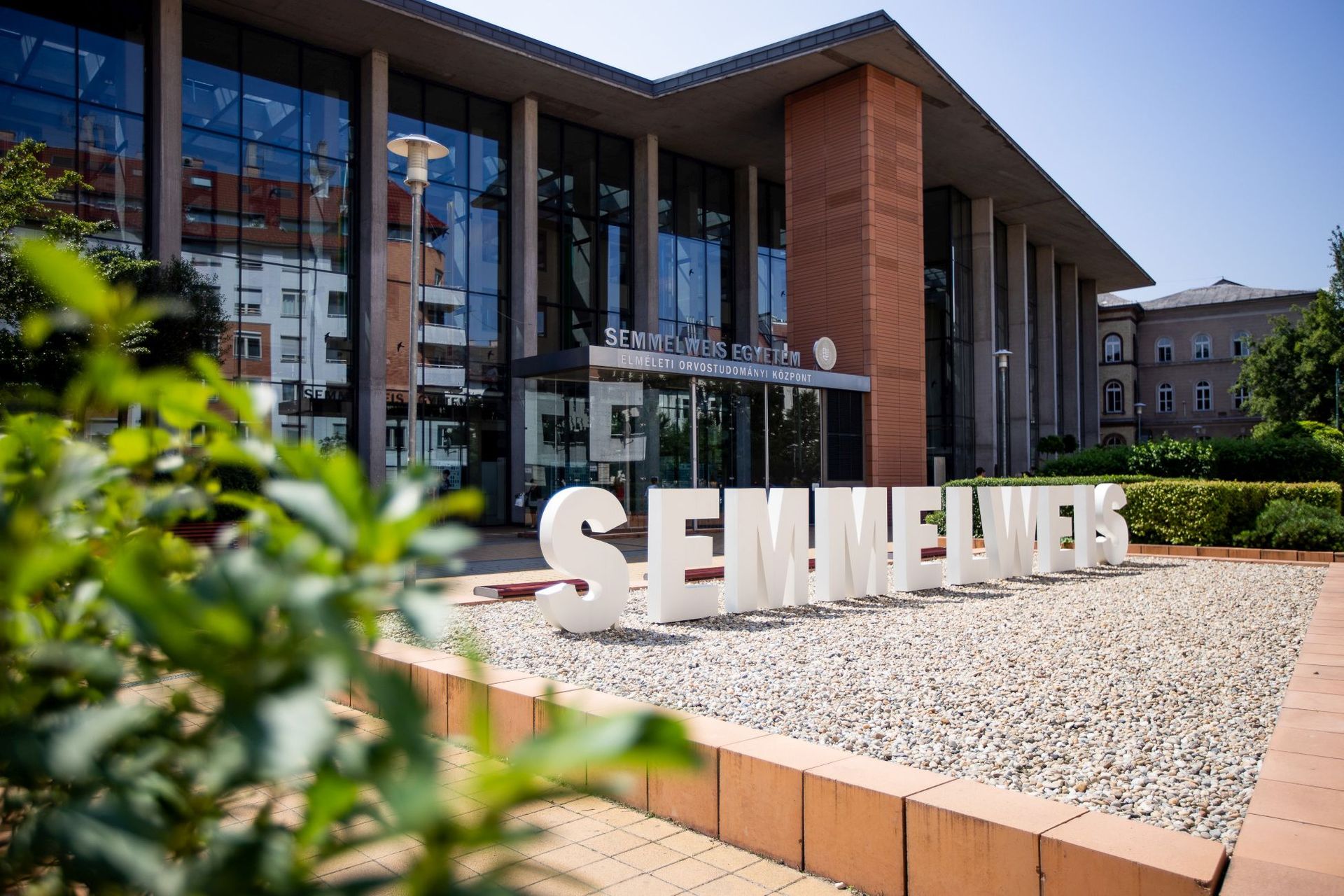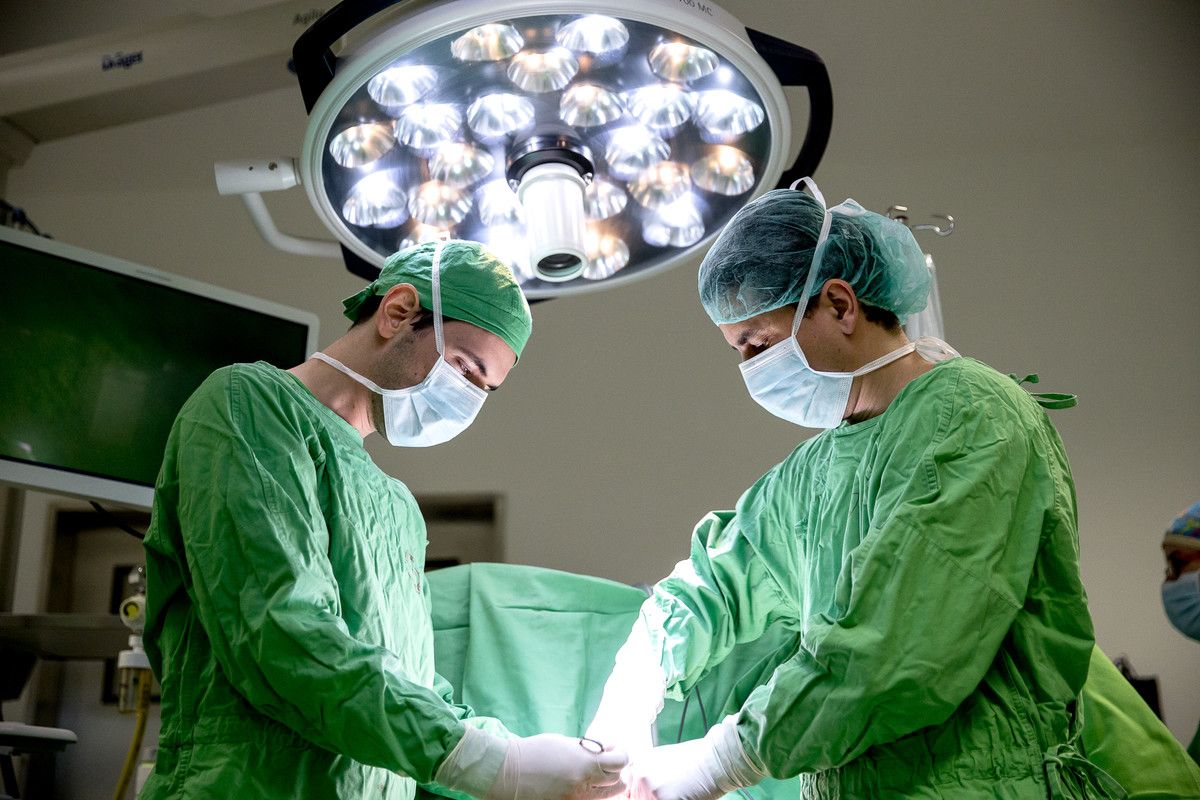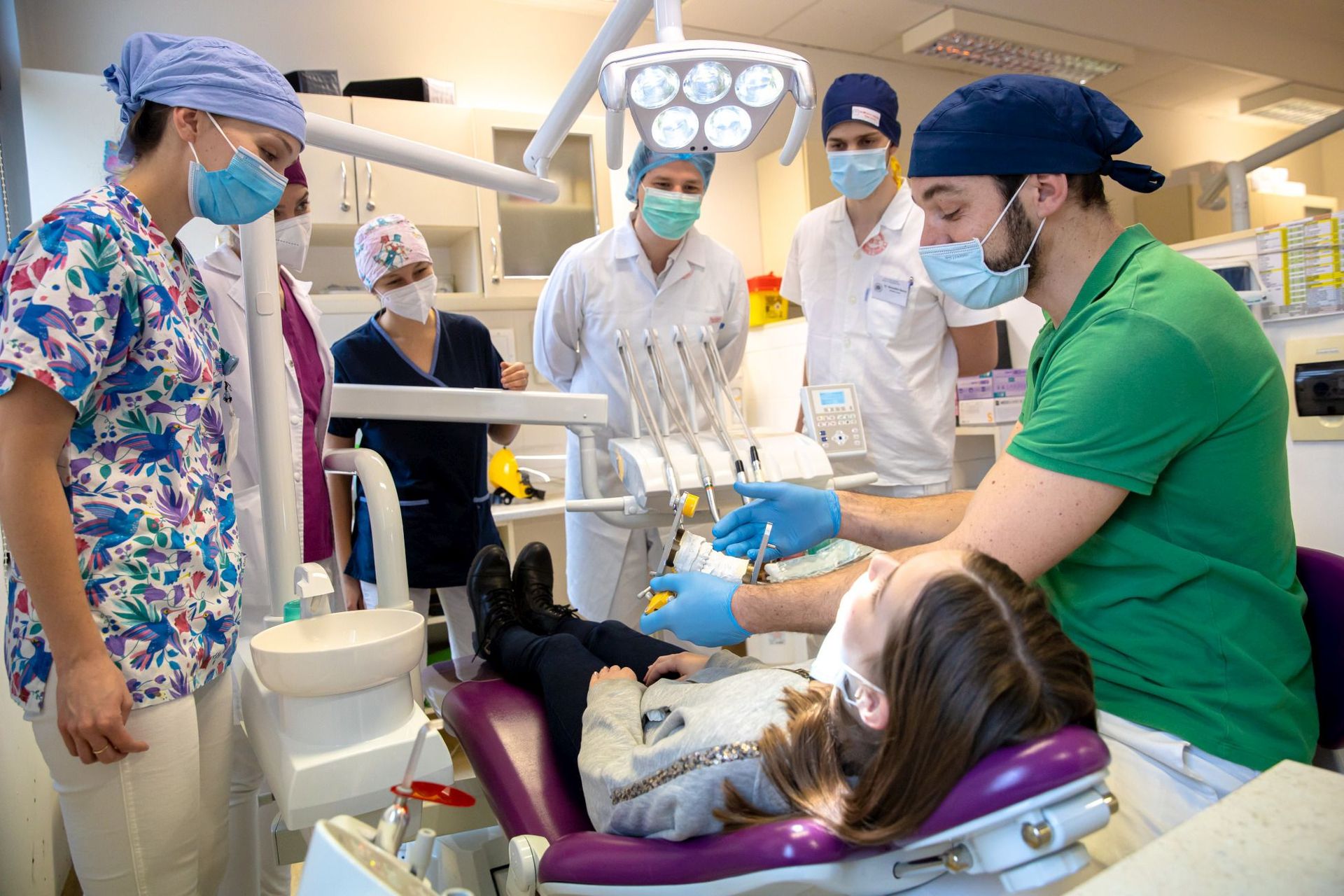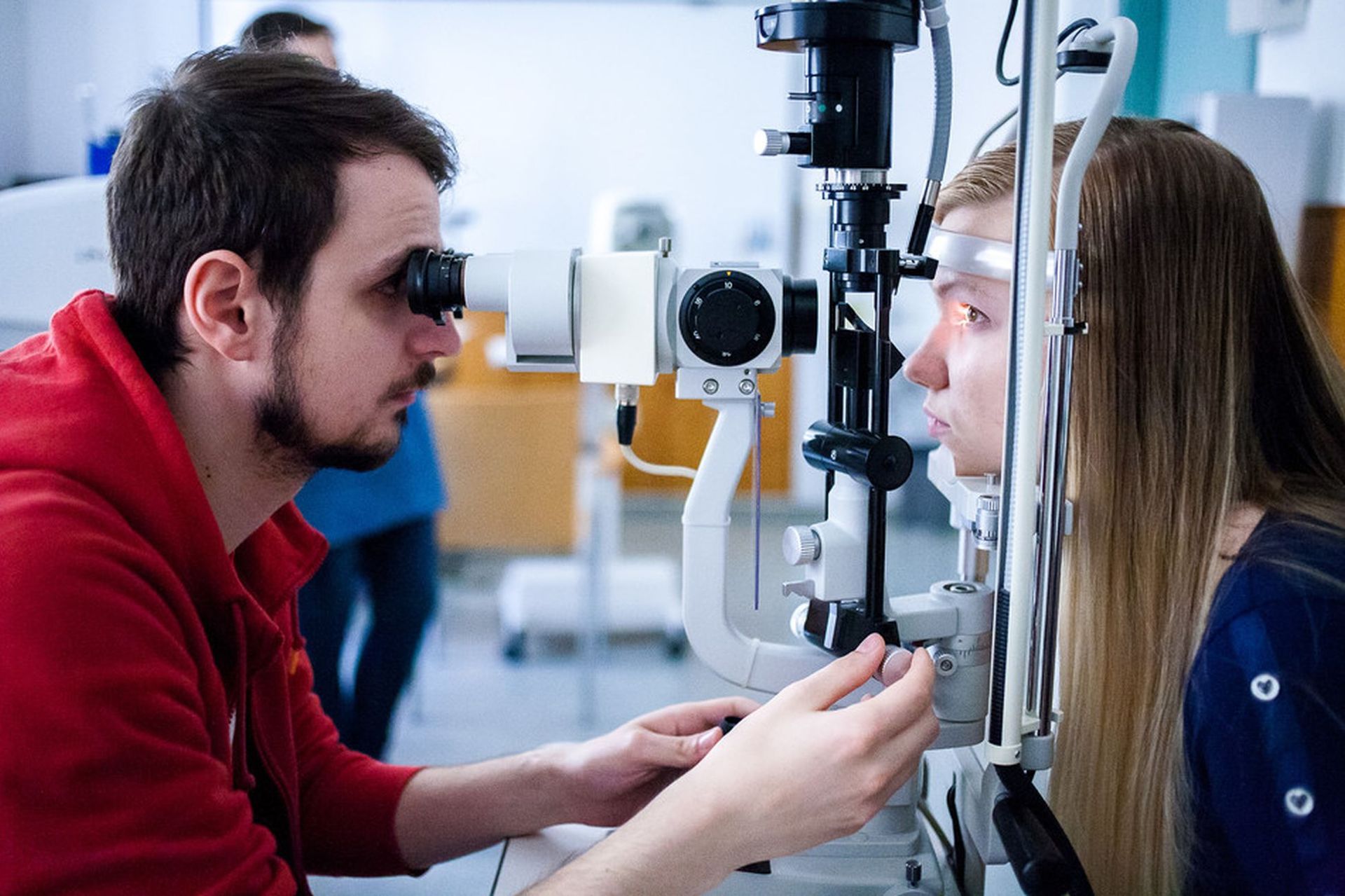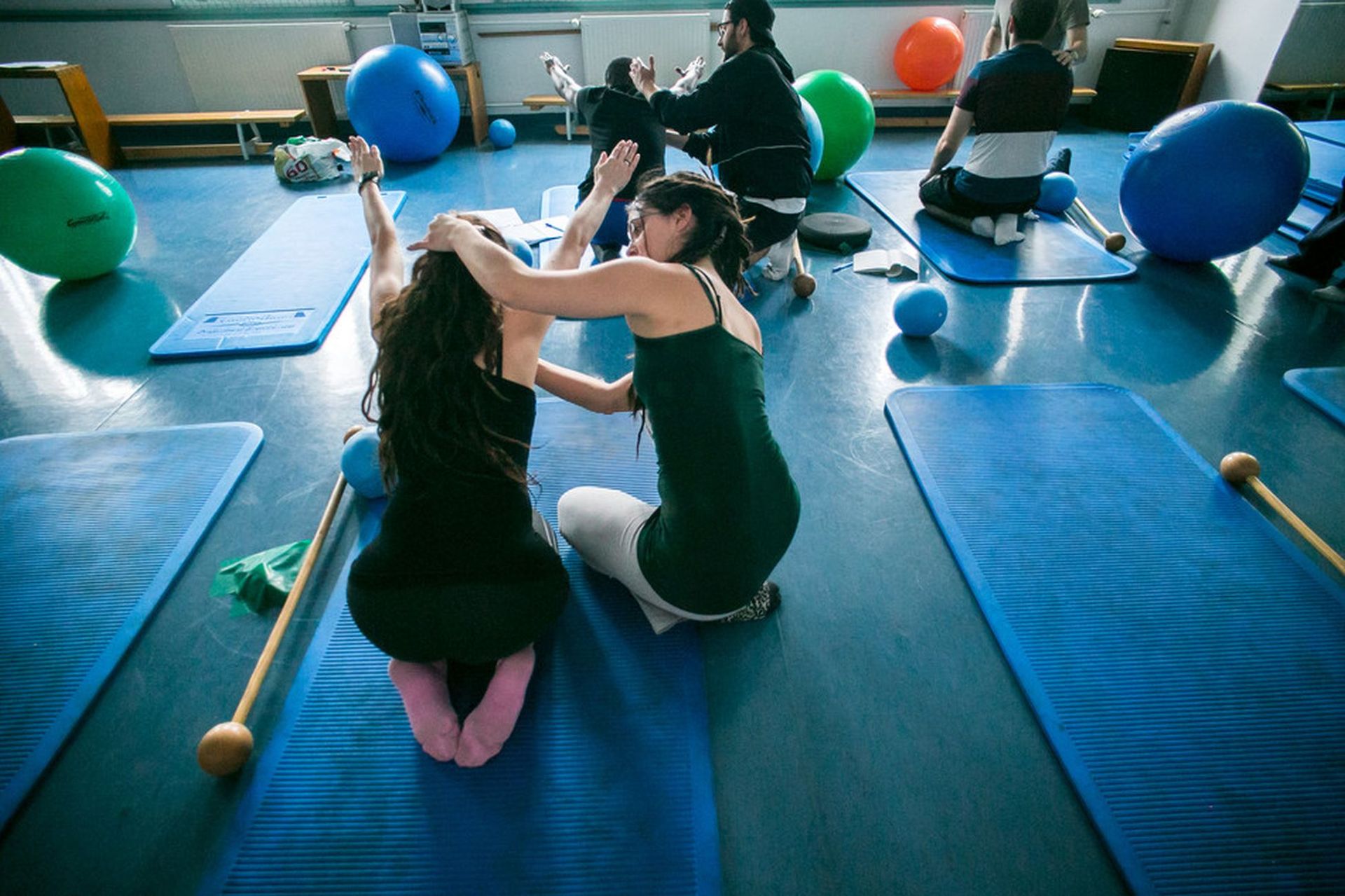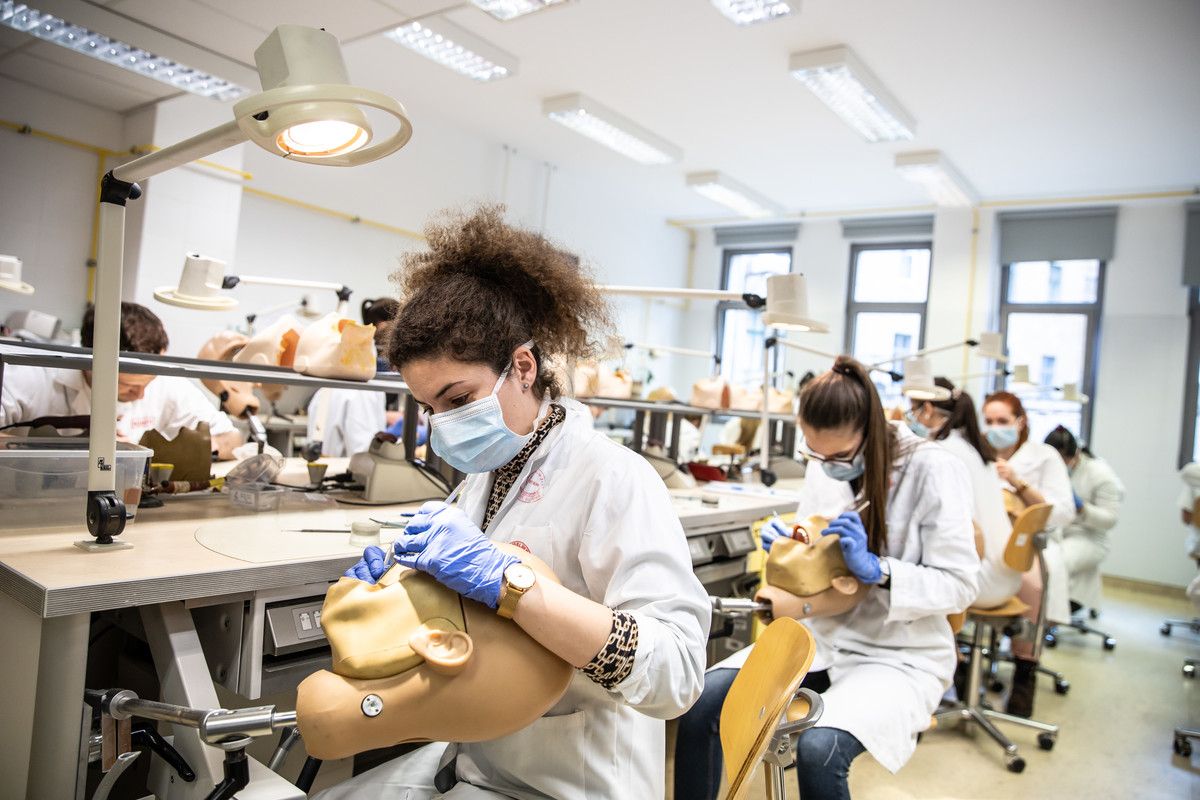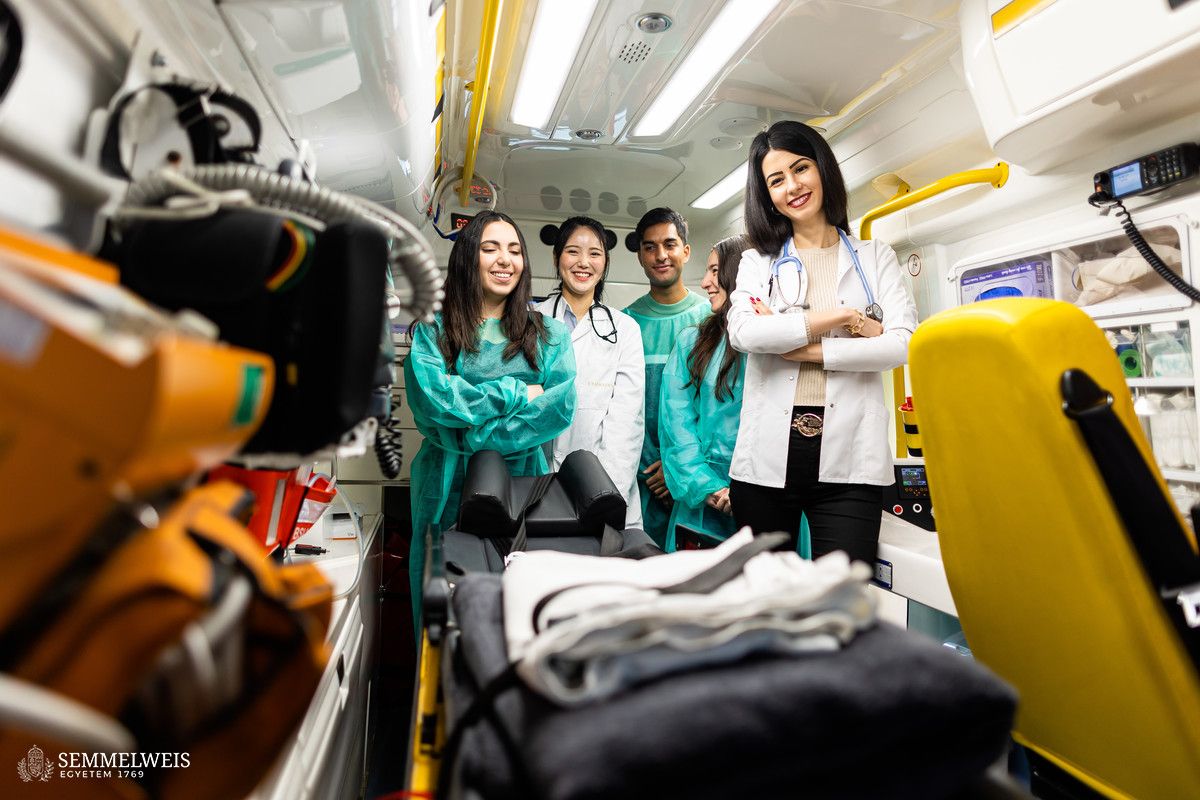 ONE OF THE BEST MEDICAL AND HEALTH SCIENCES UNIVERSITIES
With its activities based on the triadic unity of education, research and healthcare, Semmelweis University is Hungary's oldest medical institution and remains unique in the country as a health sciences university. Semmelweis delivers innovative and rigorous medical, dental, pharmaceutical, health and conductive education for future physicians, researchers, and other health care professionals. Offering programs in three languages (English, German, and Hungarian) at six faculties.
Today, students of this long-established university have the opportunity to acquire hands-on and up-to-date knowledge from the most distinguished professors in an inspiring environment equipped with state-of the-art technological solutions. The university clinics operate at the highest level of progressivity, so students have a unique opportunity to encounter rare cases during clinical practices that they would not have the chance to deal with elsewhere.
AT THE TOP OF UNIVERSITY RANKINGS
Semmelweis is among the top 250 universities in the world according to the Times Higher Education (THE) 2023 world rankings, which makes it the highest ranked Hungarian higher education institution. In THE's ranking of disciplines, the university is 186th in the category of Medical and Health Sciences and 257th in the field of Life Sciences. In the Quacquarelli Symonds (QS) 2023 ranking of the Life Sciences & Medicine, Semmelweis University is ranked 264nd.
MULTICULTURAL ENVIRONMENT, VIBRANT STUDENT LIFE
Semmelweis University boasts a truly international community: students come from 110 different countries, and the international student body accounts for a third of the more than 13,000 students studying at the six faculties of the University. The university's cultural, scientific and sport events are open to Hungarian and international students, enabling them to socialize and feel at home as active members of a real multicultural community.
LOCATED IN AN EXCITING METROPOLIS – STUDY IN BUDAPEST!
Budapest is one of the most beautiful capitals in Europe with colorful cultural and sport life. As a Semmelweis student you can be an active participant of it.
Budapest is located in the central part of Hungary, living here gives you good opportunity to visit other regions of the country and East and Central Europe as well.
English language programs at Semmelweis University:
• Medicine (One-tier Master)
• Pharmacy (One-tier Master) 
• Dentistry (One-tier Master)
• Medical Diagnostic Analysis (Optometrist) (BSc)
• Nursing and Patient Care (Physiotherapist) (BSc)
• Advanced Practice in Nursing (MSc)
• Nursing and Patient Care (Nurse) (BSc)
• Physiotherapy (MSc)
• Nursing and Patient Care (Midwife) (BSc)
• Conductive Education (Conductor/Pedagogical Rehabilitation Specialist) (BA)
• Nursing and Patient Care (Dietetics) (BSc) 
• Health Care Management (Health Tourism) (BSc)
• Health Care and Disease Prevention (Public Health Supervisor) (BSc)
School of Ph.D. Studies:
The Doctoral School of PhD Studies offers more than 40 programs in Hungarian and 11 in English language.
• Theoretical and Translational Medicine
• Conservative Medicine
• Surgical Medicine
• Dental Research
• Pharmaceutical Sciences and Health Technologies
• Mental Health Sciences
• Neuroscience
• Molecular Medicine
• Pathological and Oncological Sciences
• Health Sciences
• Cardiovascular Medicine
Languages:
• English
• Hungarian
• German
Study area:
• Medical And Health Science
• Education and Training
Level:
• Ba/BSc
• Ma/MSc/MBA
• PHD/DLA
• One-Tier Master
• Summer School
Search and apply!
Departments
András Pető Faculty

Budapest
BA

konduktor
Bachelor, full degree studies
Semmelweis University, András Pető Faculty
Videos